It has truly been one heck of a weekend! I have had THE BEST time ever over at
Scrap Attack Scrapbooking
playing all their NSD Challenges and Games! I have been going on roughly 8 hours of sleep all weekend and it's 11:27pm and I am still wired!!! I am SO SORRY I totally spaced on updating here which as you can see from my past posting I usual do at LEAST one a day but I was all into the NSD festivities I forgot :( forgive me? Good cause I am about to make up for it with layouts galore! Here are ALL my creations from the NSD Party at
{SAS}
for you to look at, fall in love with, and leave me lots of love on...please! I LOVE to hear what you think and I hope you love them all!
Pre Crop Challenge #1, we each picked a Number that resulted in a coordinating prompt to make a layout based on Claudine Hellmuth's "Scrapbooker's Creativity Kit. I picked 3. 97030 = Enough or Match + Light Blue + Khaki Green (Olive Greenish)
Here is my layout
Donnie & Sherrie came down for Easter this April. Uncle Donnie was so excited to take the boys fishing. It was the very first time that they ever went fishing.
Pre Crop Challenge #2 Was a menu Challenge, we submitted our menu and received our order in Layout form...My Menu was
Beverages – Ice tea- 2 Pictures
Sides – Coleslaw-fussy butting (pencils) and Baked beans- brad or eyelets(both)
Main dish – BBQ ribs-at least one piece of stripe pp
Dessert – Chocolate brownies-computer generated journaling
Mandatory S'mores - stacked/smooshed alphas
Here is my layout
"From the moment Edward was born he has been a walking bruise. He is so rough and tough and nothing phases him but his pale white Irish skin just bruises so easy....not that he helps the situation out any. He is always doing something that he can fall off,trip over, skid through, tumble down or smack into."
Pre-Crop Challenge #3, was a Potluck,
we had to pick what would be bringing...take a photo and post it! I brought :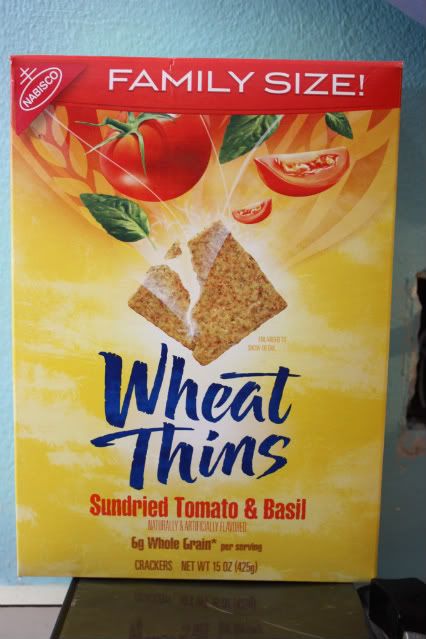 Pre Crop Challenge #4, was a bingo challenge. We chose a line on a blank bingo card I chose B-3 Across. Then when the Real Bingo Card was reviled I had
on my line at least 5 buttons, hand written journal, bling it up, staples, 3 photos
.
"My silly, silly boys. Always there to make me smile. You never fail to make me laugh.I hope as you grow you never lose this sense of humor"
Pre-crop challenge #5, we were asked 5 questions and had to answer them, then we had to create a layout using the preson in front of our post answers. I got Jen's answers:
1. What is your favorite color? green
2. What is your favorite shape to use on your layouts? circles
3. What is your favorite amount of pictures to use on a layout? two
4. What is your favorite type of embellishment to use on layouts? punches
5. Is your favorite kind of background paper to use on your layouts - solid cardstock or patterned paper? cardstock (solid)
"Why yes, I am a cheater"
NSD challenge #6, was
all about embracing your inner seamstress!!! So grab your needle and thread and get to stitching!
here is my layout:
"You'll see miracles...through their eyes"
NSD Challenge #7,
Everything but the kitchen sink, well maybe not literally but you do need to use something completely random as an embellishment on your layout. I used paint brushes, which I loved how it turned it all artsy fartsy!
Here is my layout
NSD Challenge #8, Spring Cleaning
As with all cleaning projects you have several steps to get the job done.
1} For this challenge get out some scraps to use on your layout. You need to use pieces of patterned paper from at least

4 different manufacturers

; please name them when you post your layout.
2} Your layout must have a

mixed font title

using at least 2 different alphas within a word.
3} Leave some

"clean white space"

on your layout. [It doesn't have to be white
]
""97 dollars...started it all"
"

It was never about the ring"
NSD Challenge #9, was
to create a layout that features AT LEAST ONE handmade piece of patterned paper.
I took scraps from like 5 papers, mod podged them together to make a new piece of paper which is my circle,and also make the 3 layer flower.
I also made the gauze paper, using gauze, mists, and mod podge.
"My sweet boys, oh how you love the Bass Pro Shop. All the fish and animals all over, not to mention the shooting game!"
NSD Challenge #10, was
to use punctuation on your layout somewhere (a period will NOT count for this challenge).
I hope everyone enjoyed their holiday weekend and enjoyed my creations! Sorry I didn't post as I did them, I was in a scrappin frenzy playing games and winning FABULOUS prizes over at scrap attack scrapbooking!